Clinical Chemistry Analyzer
Clinical Chemistry Analyzer
Model
CA-270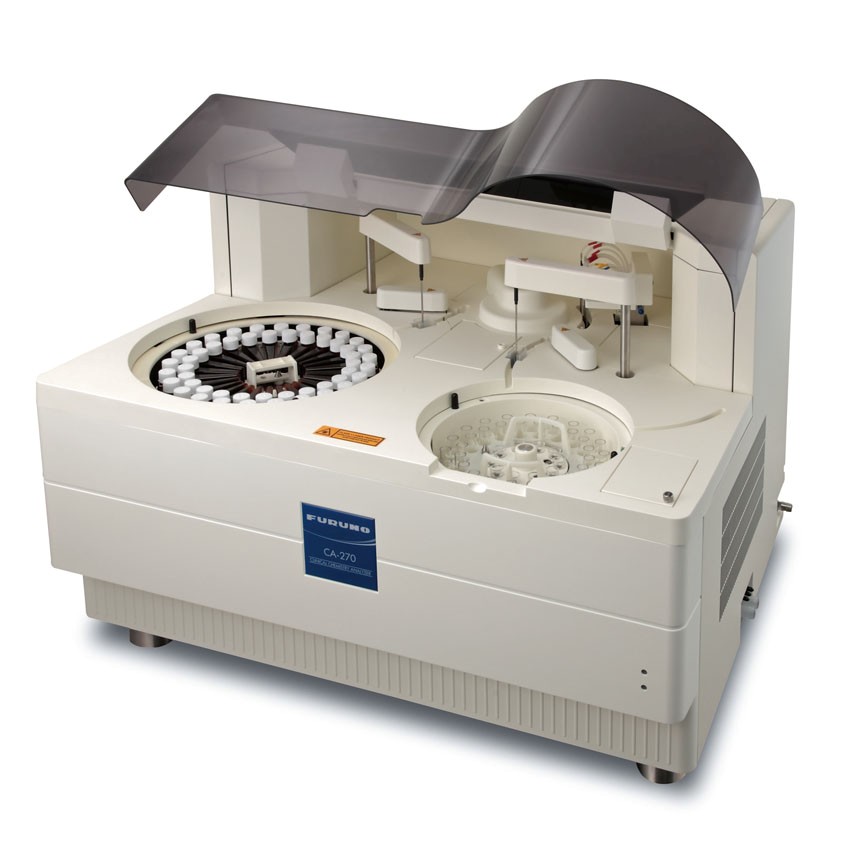 Compact desk-top instrument with 270 test/hour (maximum 450 tests/hour with ISE).
Functionality of a high throughput instrument in compact desktop form ideal in any type of laboratories.
CA-270 is a successor model of CA-180 that has been well reputed, sold more than 4,000 globally. Improved throughput and user-friendliness in addition to CA-180 desktop size and high accuracy characteristics. Performs measurement in small reaction volume (100ul).