Clinical Chemistry Analyzer
Clinical Chemistry Analyzer
Model
CA-800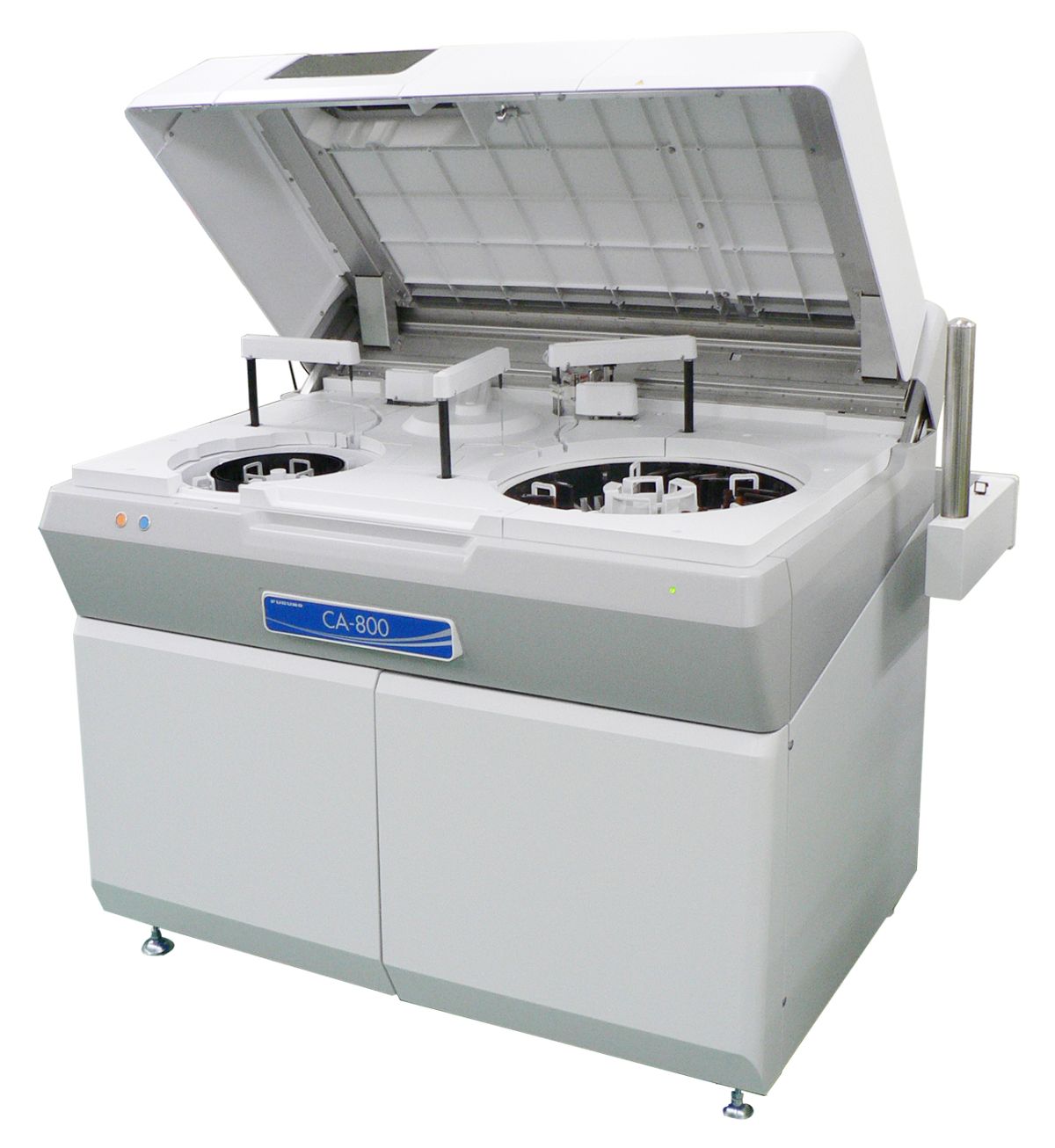 800 tests/hour throughput capability (maximum 1200 tests/hour with ISE). Fully direct automatic HbA1c measurement without manual sample pretreatment.
Optional rack system available for place and go sample process.
Floor model analyzer with throughput of maximum 800 tests/hour (1200 tests/hour with ISE) combined with minimum reaction volume of 50ul. User-friendly interface on a touch screen display provides a new solution to your laboratory. Also, connection with sample transfer line is possible.