Technologies to deliver highly reliable information
From scorching heat to extreme cold, through heavy seas and torrential rains, and in all of the harsh environments you face, your Radar needs to deliver accurate images and unfailing reliability. Furuno's experience in Radar design has afforded the development of technologies combining superior Radar performance with the durability to resist the harshest of environmental extremes.
Technology designed for large and small fishing boats and merchant marine vessels around the world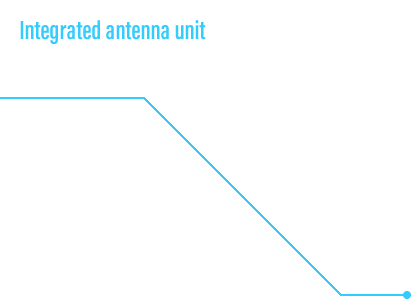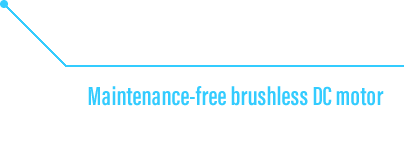 S-Band Antenna
S-Band Antenna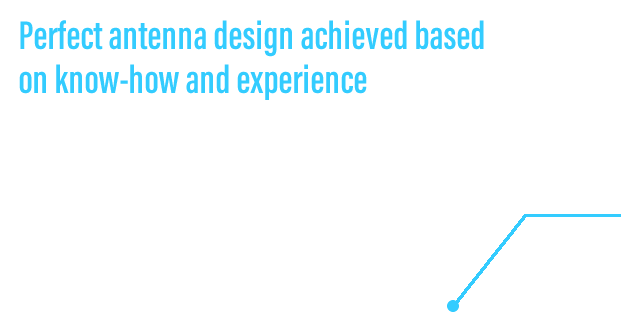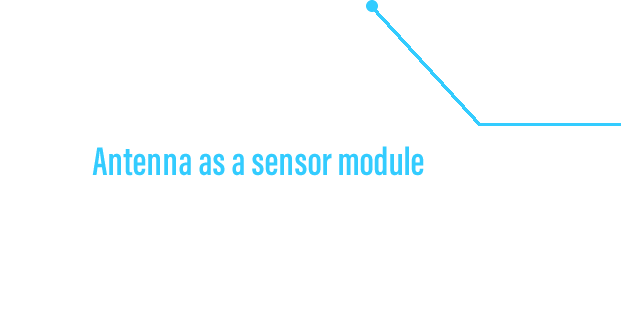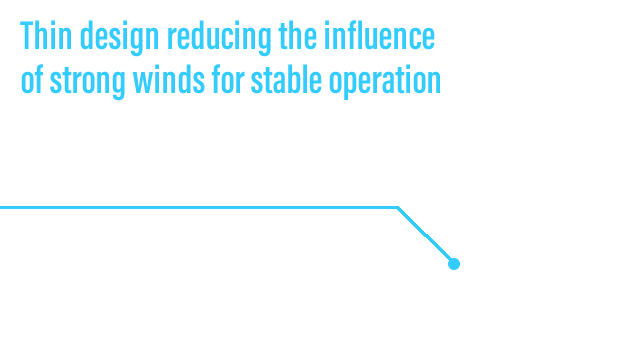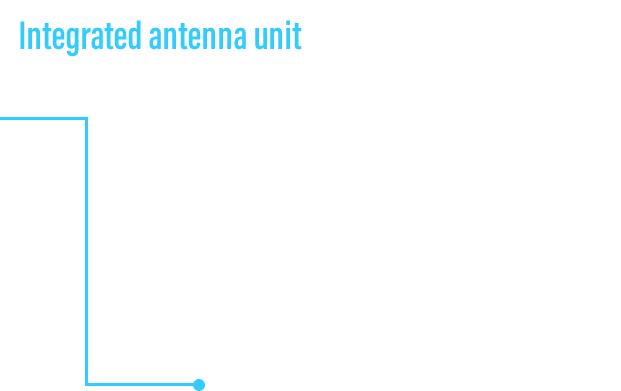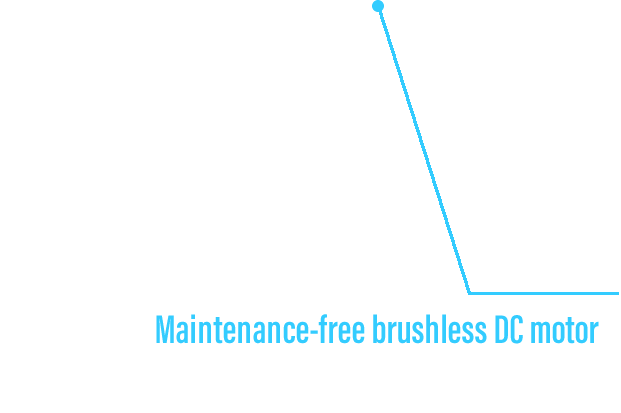 The perfect antenna design based on Furuno's decades of knowledge and experience
In order to reliably capture the echo of other ships while suppressing unwanted echoes, it is important to reduce side lobes of radio waves, or radiation that escapes from each side of the main beam which can produce false targets. Reducing side lobe energy requires high precision engineering in the design of the antenna, and Furuno delivers the world's highest performance antenna, designed with the reduction of side lobe energy loss in mind.
Antenna as sensor module
By incorporating the power supply and signal processing units directly into the antenna's gearbox, fully digital signal data can be transmitted to the processor, allowing Furuno Radars to display highly reliable Radar images with little signal loss or noise. Because this requires only a single cable, simplified after-sale support can be achieved.
Aerodynamic antenna reduces wind resistance, allows stable operation
As ships have grown in size and height, mitigating the effects that strong winds can have on Radar reliability have become more important than ever. The effects of high winds on a Radar antenna can cause the image to be distorted and unreliable. For these reasons, an antenna designed to withstand tremendous wind pressure is critical.

Furuno's X-Band antennas adopt the industry's first two-dimensional slotted array structure, combining the world's highest performance with a compact size. Furuno S-Band antennas utilize the most efficient combination of weight reduction and a new antenna structure, offering greater wind pressure resistance and less burden on the gearbox.
Improvement of heat dissipation by air intake
By letting the air pass through the opening of the Radar's gearbox, Furuno has developed a game-changing structure that cools the interior components and suppresses the risk of overheating, greatly improving performance and increasing the overall reliability of the Radar.
Singular internal structure allowing for ease in maintenance
By making the interior of the antenna easy to remove, it is now possible to perform maintenance with far greater efficiency. Additionaly, by using a brushless DC motor, Furuno has eliminated the necessity of frequent parts replacement due to wear.
Rigorous environmental testing
In order to provide the maximum in environmental resistance for long-term navigation, extremely severe testing is conducted on all Furuno Radars for vibration, impact, and waterproofing.
Products using these technologies
Advanced antenna design to keep you safe in all conditions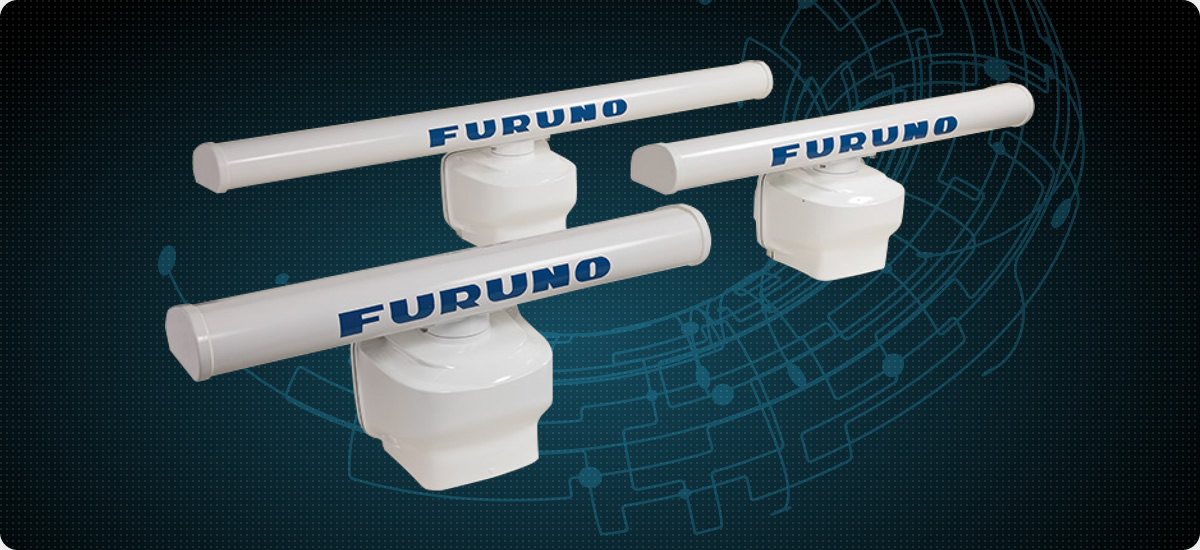 Small Medium Radar Antenna
DRS X-Class Series
Detection performance approaching the theoretical limit
By utilizing new circuit types used in Furuno's high-end commercial equipment, and with advanced analog designs that maximize component performance, along with an enhanced electromagnetic shield that does not allow any compromise, Furuno has achieved detection performance approaching the theoretical limit. Radar detection does not get any better than Furuno.
User stress reduction thanks to silent operation based on psychoacoustics
Psychoacoustics is the study of how humans perceive various sounds, and the effects on humans of undesireable sounds. The internal resonance of Furuno Radars has been greatly reduced by careful selection and placement of motorized components, and the noise levels of the frequency bands that make people uncomfortable have been suppressed.
State-of-the-art equipment is both compact and light weight
Furuno's gearbox design delivers best-in-class performance in a compact, light-weight package. This design lends itself to smaller vessels, and for installation in elevated vessel locations, allowing for greater detection performance. While these units are designed for smaller craft, they deliver the robust performance that Furuno is known for on thousands of commercial vessels around the world, including advancements in waterproofing and the reduction of heat generated during extended operation.
Simplified installation due to modular design
By incorporating the power supply unit and the signal processing unit into the antenna unit, easy installation with a single cable only was made possible. The signal being processed inside the antenna and directly transmitted to the control unit as digital data, the video is displayed with less degradation than with a conventional analog transmission.
Products using these technologies