Information plays a vital role in order for vessels to enter and leave a port safely and efficiently. Therefore, TST Corporation collects information about the vessels operation schedule at the port and grasps vessels operation status by using AIS, Radar, binoculars, monitoring cameras. Also, they communicate with vessels using VHF radiotelephone to grasp the movement of vessels, and reports to the shipping companies and port personnel the gathered information on the 24 hours a day, every day. This way, safety of port area as well as smooth management of vessel traffic is achieved.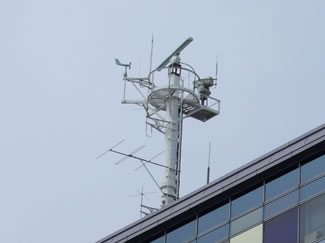 The scanner length is 3 m.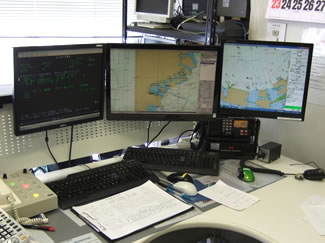 Displayed images from left to right: Vessel operation schedule database screen, AIS monitoring screen, Surveillance Radar screen.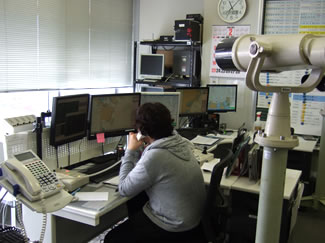 In this monitoring room, surveillance-Radar-supported monitoring activity for entry/departure of all the vessels to the port is conducted at three monitoring stations.