Monitoring of heavy rain and produce a realtime nowcast for a city, in order to send alarm to city installations like waste water treatment.

Observation Result
WR-2100 offer good perforce for the observation of various precipitation type like hail or snow. The comparison graph below shows that the radar and the disdrometer measure the same dynamics in the rain event.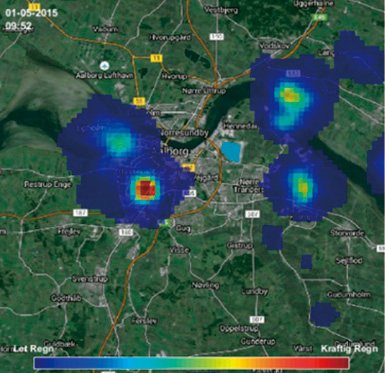 High intensity hailstorm over the city of Aalborg. Resolution is 300 x 300 meter.
Background map, Google Maps 2015. Software is a property of Aalborg University.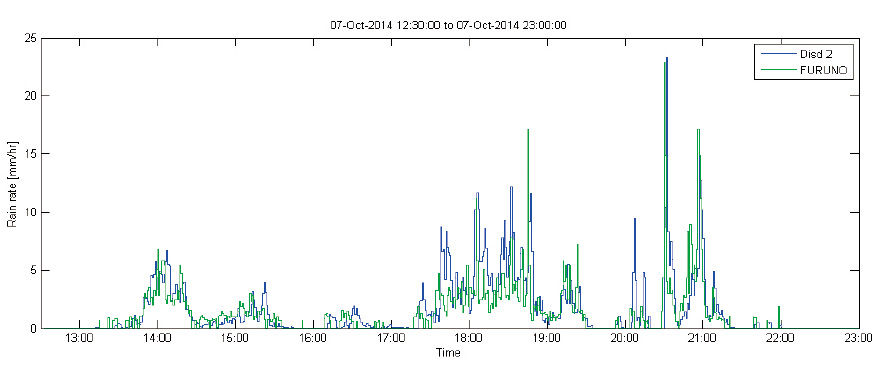 Comparison between Furuno WR-2100 and an OTT Parsivel disdrometer, data provided by Aalborg University.