Helping air traffic control to decide the aircraft takeoffs and landings thanks to an accurate snowfall observation

Observation Result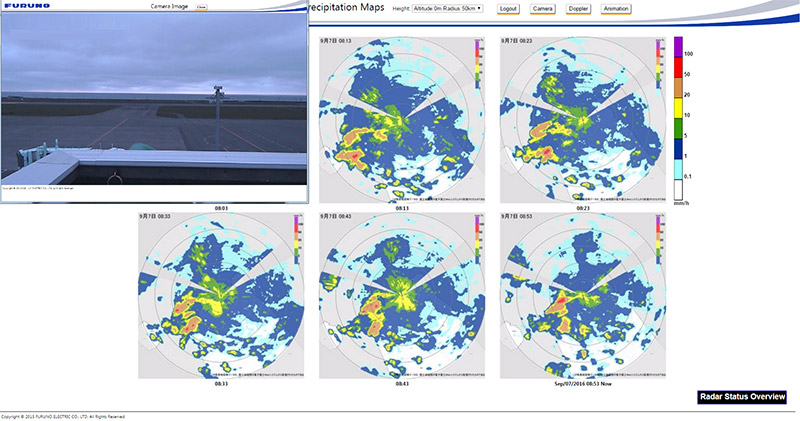 Temporal sequence of precipitation observation history in the immediate past. Operator can predict the movement of precipitations by understanding theirs changes.
The surveillance camera footage and the doppler information can be monitored as well.
ANA Haneda airport
The observation data at Wakkanai airport can be remotely monitored in real time at Operations Management Center (OMC) in Haneda airport via networks. Operations administrators at OMC utilize the observation results for their task to discuss with flight crews in Haneda-Wakkanai flights.

ANA Haneda airport

Operations Management Center (OMC)

Takeoffs and landings