"Okinawa Fishery Radio Communications Centre" is the only one fishery radio communications centre operating on intermediate wave band (100 W) and short wave band (400 W) in Okinawa prefecture. It largely contributes to the safety of navigation and fishing operation of the fishing vessels as well as to the business stabilization of the fishery community by providing the timely radio information service oriented towards the fishing industry.
Panoramic view of the building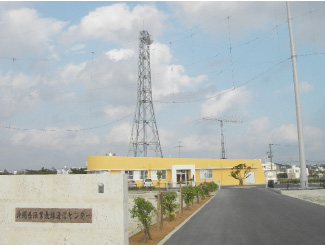 A pole on the right-hand side is a Log-Periodic Dipole Array.
The antenna tower at the centre of the photo is an antenna for Microwave Links.
Perspective view of communications system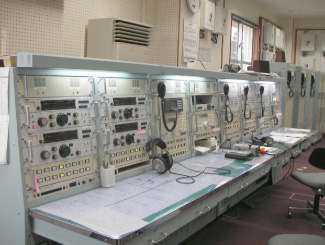 From left to right: communication console 1 & 2, 3 transceivers and aerial switcher, on the wall, 16 antenna couplers are mounted.
Communication console 1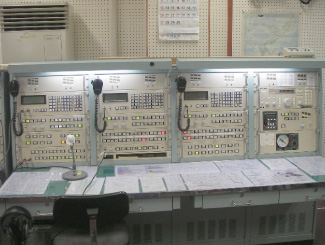 3 transceiver control units, 3 remote controller processors for receiver units and a receiver unit are installed.
Communication console 2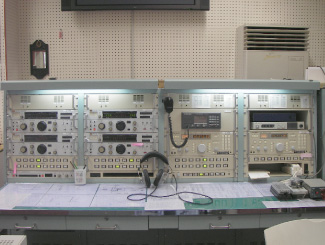 The 4th transceiver units and 6 receiver units are installed.
Transceiver Units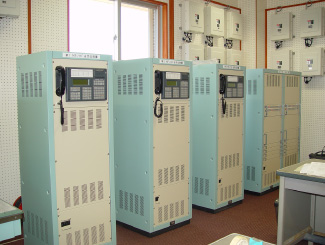 The 1st, 2nd and 3rd transceiver units together with aerial switcher (left) as well as antenna couplers are installed.