FURUNO Computer Based Type specific ECDIS Training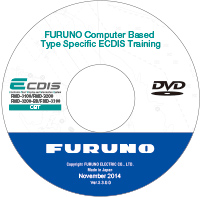 The FURUNO ECDIS CBT (Computer Based Training) is a training solution where trainees are able to take FURUNO Type specific ECDIS training on their own PCs. Since ECDIS CBT does not require constant internet access, trainees can study ECDIS CBT when and wherever they may choose.
This CBT program is intended for those who have already completed generic ECDIS training in accordance with IMO Model Course 1.27.
Supported ECDIS models
FMD-3100, FMD-3200/3200-BB/3300
ECDIS CBT Features
Internet connection is not necessary during training*

Training can be done offline with a PC and the CBT program** no matter where you are.

* For license verification a connection is necessary.
** Available on DVD and for download.

Trainees are free to schedule their training according to own needs

(Average training time required is 8 to 10 hours.)

ECDIS CBT certificates are issued directly by FURUNO JAPAN upon completion of the course

The ECDIS CBT program can also be used for refresher training
Minimum PC requirements for CBT
Operation System
Windows 7 Home/Professional including 32 bit and 64 bit
Windows 8 Home/Professional including 32 bit and 64 bit
Windows 10 Home/Professional 32 bit and 64 bit
NOTE: .NET FRAMEWORK 4.0 or later version is required.
Display resolution
XGA (1024×768) or higher
RAM
1 GB
Drive
DVD drive or USB drive
Operation System
.NET Framework
CBT version 4.0.25.4
CBT version 4.0.25.9
Windows XP
3.0 or later
Compatible
Not compatible
4.0 or later
Windows 7
3.5 or later
4.0 or later
Compatible
Windows 8
4.5 or later
Windows 10
4.6 or later
Not compatible
Download the latest ECDIS CBT program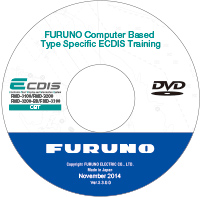 CBT version 4.0.25.4
Size: 1 GB
Update: February 2021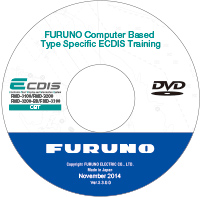 CBT version 4.0.25.9
Size: 1 GB
Update: February 2021