Customizable data display for efficient and simple operation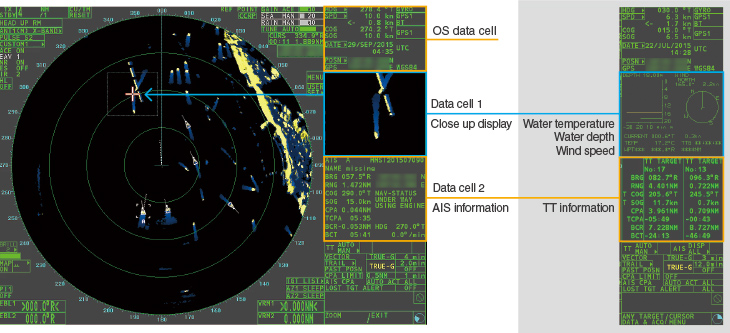 Data display
Whether it be a close up of approaching targets or target information, you can customize the display freely to show the information you need at hand.
Up to four TT targets can be displayed as well as two AIS targets, complete with information.
Close up display (Zoom function)
You can view a close up of a point of interest, enlarged two or three times. Enlarge incoming targets for increased situational awareness. Echo trails can also be displayed in order to further enhance situational awareness in busy shipping lanes.