EMC Testing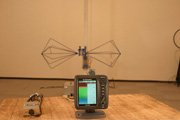 EMC testing is conducted in order to produce the products that keep the emission of the unwanted radio waves under the standard level and minimise the machinery errors even when exposed to interfering radio waves.
Vibration and Impact Testing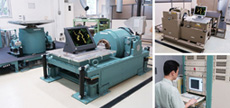 Accordingly with a number of standards, various vibration and impact testing, including random vibration testing and bump testing, can be conducted.
Temperature/Humidity Testing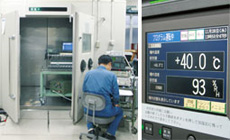 Testing is conducted under raised temperature, lowered temperature, raised temperature and humidity, lowered temperature and humidity and other climatic conditions.
Waterproof Testing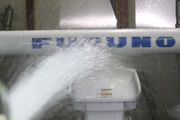 Waterproof testing in accordance with the waterproof specifications IPX 2, 5 and 6 can be conducted.
Package Drop Testing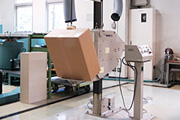 Shockproof testing of up to 100 kg impact can be conducted.
Electric Directivity Testing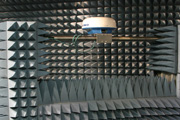 Antenna directivity testing can be conducted for radar of all range and Inmarsat Mobile Earth Station.
Acoustic Sensor Testing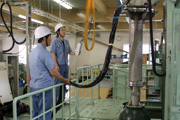 For conducting acoustic sensor test, FURUNO has massive test tanks, which are probably the largest in the private sector throughout the world. These test facilities allow FURUNO to conduct more thorough product assessment.